ELKE DAG, ELK MOMENT, KUNNEN WE

BESLUITEN

OPNIEUW TE BEGINNEN.
Wat zijn mijn talenten en competenties? 


Hoe kan ik mijn talenten en competenties nog verder ontwikkelen?
Beschik ik over de juiste kwaliteiten voor deze functie?
Wat heb ik in huis voor een bepaalde functie?
Is deze medewerker of kandidaat echt geschikt voor deze functie?
Heb je daar nog geen antwoord op? Met het assessment bij WaarMakers kom je daar heel snel achter. 
Wij  breng samen met jou je inhoudelijke deskundigheid, talenten, competenties, intelligentie  en persoonlijkheidskenmerken in kaart. Zo creëer je een objectief en volledig beeld van de professional die je bent. Tevens kun jij en het bedrijf zien of je geschikt bent voor een bepaalde functie die je ambieert.
De uitkomst is een duidelijk, objectief en compleet beeld van je talenten, capaciteiten en ontwikkelmogelijkheden.
Werkwijze
Jouw doel bepaalt welke instrumenten we inzetten in het assessment. Wij stemmen af op jouw specifieke behoeften en wensen.  Jij kiest vervolgens welk assessment aansluit en wat het je oplevert.
WaarMakers kent de volgende 2 assessment vormen: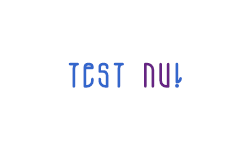 1. AMBITIE- & ONTWIKKELGESPREK + TMA ANALYSE + 360 GRADEN FEEDBACK
2. KANDIDAATGESPREK + TMA ANALYSE + INTELLIGENTIETESTEN