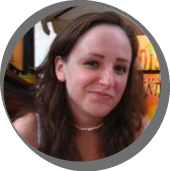 SANNE DE BEER OVER 'DARE TO BE AWARE':
Deze training kwam op het juiste moment
Afgelopen periode heb ik de training Dare to be Aware mogen volgen bij Nancy. Voor mij kwam deze training op het juiste moment omdat ik zowel op zakelijk als persoonlijk vlak in een veranderlijke tijd zat. Mede doormiddel van de training is het me gelukt om vanuit een positieve kracht om te gaan met deze veranderingen en juist te genieten van alle leermomenten die ik onderweg, verwacht of onverwacht, tegenkwam.
We zijn in de training veel bezig geweest met vooronderstellingen, dit heeft er voor gezorgd dat ik geleerd heb om anders te kijken naar de het gedrag van mensen, en uit te gaan van de goede intenties. Ook heeft deze training mij inzicht gegeven in wat ik nu echt belangrijk vind en wat mijn drijfveren zijn voor mijn handelen.
Ik dank Nancy voor haar enthousiasme, betrokkenheid en mooie training.
Sanne de Beer – ASML