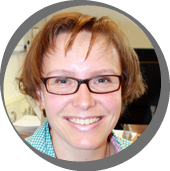 LONNEKE MULDER OVER 'DARE TO BE AWARE':
Waarmakers is Met Passie en bezieling
En dat is wat Nancy tijdens de training Dare to be Aware zo bijzonder kenmerkt.  Door een combinatie van humor, schwung, timing en verdieping toe te passen tijdens de training, heeft zij mij geholpen bij het bewust maken van blokkades en patronen. De soms intensieve sessies, de theorie en de tools die tijdens de training zijn aangereikt, hebben mij geleerd hoe ik weer kan vertrouwen op mijn "onderbuikgevoel" en hoe ik patronen kan doorbreken.
Door met een kleine groep onder leiding van een enthousiaste en vakkundige coach deze verdieping te zoeken, is er altijd een constructieve basis van verbondenheid en vertrouwen. Dit is niet alleen heel prettig om te ervaren, het is een grote meerwaarde die deze training buitengewoon leerzaam en toepasbaar maakt voor de praktijk!
Lonneke Mulder – Gemeente Heumen